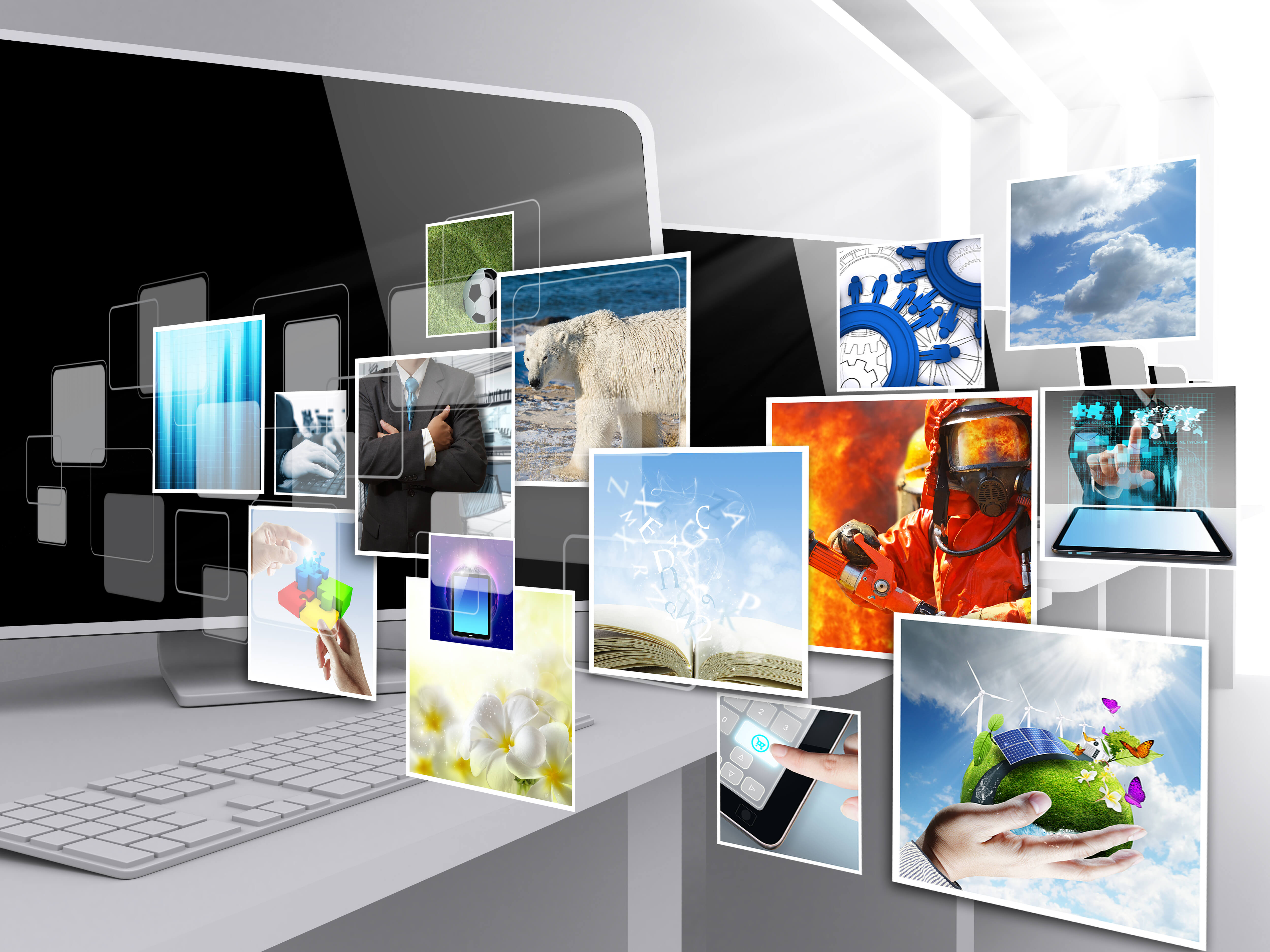 According to Gartner, Software as a Service (SaaS) is "software that is owned, delivered and managed remotely by one or more providers. The provider delivers software based on one set of common code and data definitions that is consumed in a one-to-many model by all contracted customers at anytime on a pay-for-use basis or as a subscription based on use metrics."
So what exactly does all that tech-jargon mean?
Put simply, SaaS is a way of delivering software applications over the internet, instead of physically installing and maintaining the software on-site, either on a server or right on your personal workstation.
SaaS can also be referred to as hosted, on-demand, or web-based software. It runs on the SaaS provider's servers, and all users need in order to access it is an internet connection. The SaaS provider manages all of the hardware and security updates.
Bottom line? In addition to finally freeing you from CD cases, organizers and readers for good, SaaS has some key advantages, which I've outlined below.
RELATED: 5 Benefits of Hardware-as-a-Service, or HaaS
Advantages of SaaS
1. Easy to access and use
All you need is an internet connection to access and utilize the software. That means you can access it anywhere, anytime, from any computer or device. Gone are the days when your mobile workforce could only achieve limited productivity outside the office. The dawn of SaaS means that, with the right systems in place, we can be as productive outside the office as we would be on-site.
Because most people are already familiar and comfortable with using the internet, they usually adopt SaaS applications relatively easily. Plus, the extremely competitive community of leading SaaS providers (think SalesForce, Microsoft, Oracle, Adobe, Workday and countless others) places a huge emphasis on user experience, or what they like to call UX. What this means for you is that there are armies of developers, designers and strategists working to make countless SaaS tools ever more simple and intuitive for you to use.
2. Vendor accountability
Since SaaS applications are subscription-based, dissatisfied customers can easily either cancel their subscription or choose not to renew. Therefore, vendors are held to a higher level of accountability and must strive to provide an excellent service, or they will not succeed.
As I mentioned above, the SaaS market is a brutally competitive world, where the gold-standard goal is to create experiences that are so good, they disrupt the existing ecosystem of products and tools. That said, SaaS vendors tend to be hyper-focused on providing great customer experiences, being responsive to customer requests, and constantly improving their products.
With constant improvement comes constant testing, and SaaS products are not immune to the glitches and bugs you might experience with any software programs. However, since there is no element of patching or upgrades that end-users are responsible for, the sole accountability around any such bugs rests solely on the SaaS vendor. As a result, many SaaS vendors have alpha and beta testing programs, where some of the more adventurous users can try out new features and provide feedback to help further improve the products for all users.
3. No burden on users
SaaS applications being hosted by the provider is good news for users. Why? First of all, there is no large upfront investment and no hardware requirements on the user's side, besides a device with internet access. In fact, most SaaS products either work seamlessly across desktop and mobile devices of all kinds, and/or have mobile apps or specialized interfaces built to perform best on mobile devices. This means that tasks that once required you to sit at your Windows workstation in a cubicle, can now be accomplished from any device, running any operating system, anywhere in the world. Pretty powerful stuff, huh?
Second of all, since the provider hosts the applications on their own systems, they can make updates for all user accounts at once, so there is virtually no maintenance for users to worry about. This can take a lot of strain off of IT departments. Since they don't have to deploy, patch, or otherwise maintain the solutions, they are free to focus on their core competencies and projects that further their organization's goals.
4. Lower costs
Since SaaS applications are subscription-based, they usually cost less than licensing fees that one would have to pay for traditional software packages. Furthermore, as previously mentioned, SaaS applications typically do not require any of the large, upfront capital investments that traditional software packages often require.
RELATED: How a Virtual CIO, or VCIO, Can Help Your DC Business Budget Better
Summary
SaaS is becoming very common, and businesses are reaping the benefits. These applications have many advantages over traditional software packages, including ease of use, lower costs, improved customer service and minimal upkeep. Do you use any SaaS applications for your business yet? If so, feel free to post a comment below about how the applications have impacted your business.
Are you unsure about what SaaS applications could benefit you? A thorough assessment of your network environment and business processes could help determine which of your processes could be improved through SaaS applications, and other solutions — often even with costs savings! Click here to request a custom assessment now.
Sources:
http://www.gartner.com/it-glossary/software-as-a-service-saas/
http://www.salesforce.com/saas/
http://www.sfdcstatic.com/assets/pdf/misc/WP_7Secrets_0408.pdf