Hope for the best, but prepare for the worst. Murphy's Law states that anything that can go wrong, will go wrong, and when it comes to information technology, Murphy was an optimist.
Data is at the heart of any modern organization. If critical data is lost due to accident, database corruption, theft, hardware failure, or even natural disaster, business continuity can come to a halt. Data backup and disaster recovery may not be at the top of the list of topics for discussion at the company picnic, but maybe it should be.
Because data is the heart of any enterprise, it's crucial to protect it and be able to recover data that gets lost or corrupted despite your best protective measures.
Read on for:
Why backing up your data matters
What data should be backed up
How data should be backed up
1. Why Does Data Backup Matter?
For many enterprises, the value of their data far exceeds the cost of their hardware and software. While replacing computers, software and servers can be very expensive, lost data can be irreplaceable — at any cost! (Although, there are also many costs and risks of using outdated technology in business.)
How can a law firm place a monetary value on their clients' proprietary legal documents? What are the costs to a medical practice when patients' records are irretrievably lost? And what about compliance issues, such as HIPAA and Sarbanes Oxley?
To further complicate matters, in some cases lost data items will not even be obvious until they are needed some time after an event. Preparing for a worst case data loss scenario is not just rhetoric. Who could have imagined something like Hurricane Sandy in 2012, where two major data centers were inundated by flood waters? Weeks after the storm, service providers were still struggling to recover lost data resulting from damaged servers and power surges.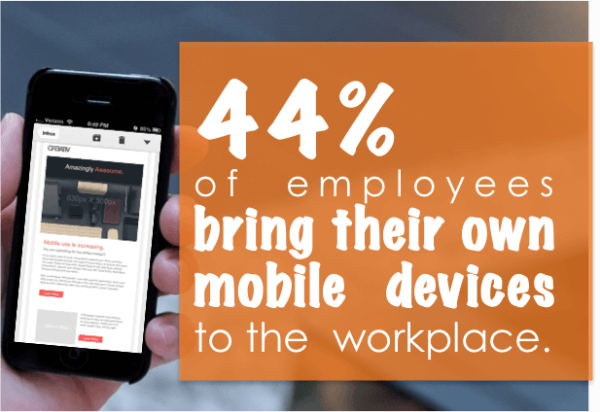 Natural disasters may be the most dramatic reason for data loss, but far more common are things like viruses, malware and hacking. Lost or stolen computers or smartphones also often contain critical enterprise information in the age of mobility and BYOD, where nearly 50% of workers use personal devices for at least some business-related functions.
2. What Should You Backup?
Ideally, your enterprise should have a backup and recovery plan in place before an event occurs. And it's really not a question of if a data loss will occur, it's when will it occur and will you be prepared?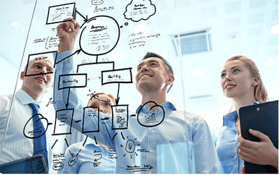 A good place to start planning for a data disaster is to imagine the worst case scenario: something terrible happens causing all of your data to be lost. Now, imagine what you would want to replace first, how fast you need it, and how you want to retrieve it.
This will help you prioritize your data and avoid lost time and energy after an event. It also will help in deciding which backup storage and recovery options are best for your needs.
Essential data may vary from enterprise to enterprise. Employee records, client lists, medical records, legal documents are so vital that they may require several redundant backup methods. Other data, such as an entire operating system, while appearing to be critical, can actually be easier to replace. They, and other software programs, are usually available on installation disks, or even via online download, and may not need to be backed up.
3. How Should You Backup Data?
Redundancy is the key to ensure effective data backup. Think of it as an insurance policy. No one plan covers every contingency. It's a good idea to have at least two backup methods in different locations. Also, every backup scheme should include dry runs to test its validity and reliability, as well as the human factors involved.
Having at least two backup systems containing copies of all essential data often requires significant storage capacity. Several different storage options are available. Before the rapid expansion of cloud-based services, most small- to medium-sized organizations relied solely on physical data backups such as CD-ROMs, magnetic tapes, and external hard drives.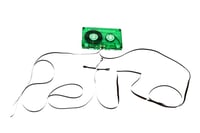 Only keeping your data backups onsite is risky business. Meticulously backing up data only to have it lost to a fire or flood is a true data disaster. To mitigate some of this risk, many MSPs (including Meridian!) can offer onsite digital devices that are fireproof, waterproof, and keep redundant copies of data — you can think of these devices as your organization's "black box."
Related: The Real Cost of System Downtime
In addition to redundant onsite storage, offsite storage, either in the cloud or at a secure third-party server site is now a readily available data option. We usually recommend combining more than one of these options for a truly solid plan, and it's really a something that has to be customized for your organization's needs on a case-by-case basis.
Data backup and recovery services are now offered as a part of comprehensive managed IT services plan by most MSPs. An IT assessment is the best place to start in determining the structure and method for how to implement your enterprise data backup and recovery plan.