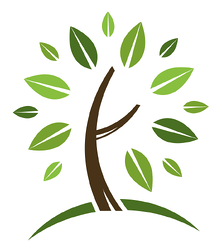 Greening your enterprise is a win-win situation. Earth Day is here again, and it reminds us that the modern office presents a wonderful opportunity to simultaneously conserve natural resources and save money. Because we are at the office so much, it is a natural starting point to incorporate sound environmental policies. It is estimated that the average American office worker spends about one quarter of their waking hours at the office—and that doesn't include commuting a half hour (or more) each day. So what are some of the things we can all do to help Mother Earth get healthier and at the same time save our respective enterprises a little green as well? Here are four easy, simple ways to green up your office life.
Wow, This Coffee Tastes Great!
Use a mug instead of a paper or (ugh!) polystyrene cup. According to the Clean Air Council, the average American office worker uses about 500 disposable cups every year. Either BYO mug, or if your firm is really hip they can provide the mugs and wash them in the company dishwasher at the end of each shift. That's what we do here at Meridian, and this is one coffee addict that appreciates it. The brew really does taste better, but most importantly, I estimate it keeps about 50,000 cups a year out of the land fill just at this company alone.
We also use real metal utensils here at MIS, not those flimsy plastic knives and forks that break when buttering a piece of toast. Again, according to the Clean Air Council, Americans throw away enough paper and plastic cups, forks and spoons yearly to circle the Earth 300 times.
Tame the Paper Tiger
The paperless office is on the way, but it is not here yet. According to the California Dept. of Resources Recycling and Recovery, the average office worker in the United States uses 10,000 sheets of copy paper annually. Some simple changes in office policies can make a significant dent in that mountain of wasted paper. Reduce the amount of printed paper your office generates by requiring employees to print on both sides of the page, at least for internal documents. Then, make duplexed (double-sided) printing the default on office computers and printers. And maybe that document doesn't even have to be printed. Much of what I used to print for archive, I now store in the Cloud. But, if it must be printed then I preview and proofread first using a spellcheck/grammar tool to avoid costly reprints.
Remember, the cost of the paper is just a fraction of total document expense. Copy paper may cost about a penny per sheet when purchased in bulk, but when energy consumption, shipping and storage, and toner are factored in the cost of printed documents can easily skyrocket to about $0.06 per page, or more.
"By the gallon, the price of toner can be more than ten times the price of gas," says Meridian Solutions Analyst Jami Vallesteros. A print fleet management program can help any enterprise cut costs and "go green," adds Vallesteros. He also recommends limiting color printing, if at all possible.
Work in Your Pajamas
Telecommuting can both conserve natural resources and save you money. Gas not burned, driving time saved, greenhouse gases not emitted are just some of the ecological benefits of working from home. Just how much you save depends on several factors such as what you drive to work, how far you commute and how often you work from home. A handy tool that estimates how much you can save by telecommuting is available here at govloop.com. Granted, working in your bunny slippers is not for everyone or every enterprise, but according to treehugger.com, an estimated 44 million Americans do some form of telecommuting.
Green the Commute
Most workers still go to an office, and according to the U.S. Census Bureau they spend over 100 hours per year commuting to work. If they drive, they spend about 47 hours per year in rush hour traffic. Alternative modes of transport can go a long way towards greening the workday. Car pools, public transit, biking, walking, driving a hybrid vehicle all help save resources. Many transit lines in the U.S. offer discounts to enterprises that subsidize or pay for their employees to take the bus or subway.
A simple way to shrink our office environmental footprint by 20 percent is to work four 10 hour shifts instead of the usual five day work week. This may not be practical, but if so it is about the simplest green strategy of all.