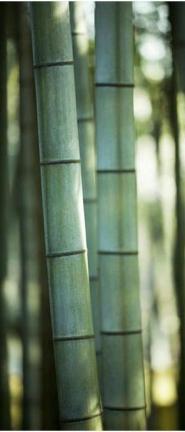 Meridian has a strong initiative to produce less waste, consume less energy, and make responsible decisions regarding the environment - both internally and externally. As a company we work diligently to find new ways to continually advance our green initiatives. Many of the companies that partner with us also have similar initiatives to do their part in saving the environment.
WORKING GREEN IN OUR OFFICE
Internally, we recycle our own cartridges, as well as paper, bottles and cans. We have small measures that add up too – such as washable dishes (instead of disposable plates, cups and utensils), hand dryers (versus paper towels), and electronic invoicing (reducing paper and fuel costs associated with print and mail). Visit our office and see plants placed throughout the space. It's not just aesthetically pleasing; studies show plants are not only a stress reducer for employees, they also improve air quality.
GREEN FOR OUR CUSTOMERS
We offer a programs to our customers offering pre-addressed labels to return empty cartridges to recycling destinations; an easy and convenient method for our customers. In a broader sense, we help our customers transition from a paper-dependent and possibly wasteful culture, into an efficient work environment. Our solutions help customers cut down on excessive paper use and unnecessary energy consumption. We're proud to say we've tested and applied these concepts to our office.
Here are some of the benefits that we offer that can help your company "Go Green!"
CONCEPTS IN A GREEN OFFICE
Meridian has the tools needed to achieve the most environmentally-friendly office. Let us show you how to get there!
Printer & Copiers
We have several applications that evaluate the performance of your copier and printer fleet to eliminate inefficiencies and reduce energy. Reporting options show immediate savings and projected trends over a period of time. The office products we select to sell include many features aligned with your office's green initiatives. Some include:
Locked Printing. This technology allows for storing, releasing and managing confidential document output and provides document security in a shared printing environment. This system accounts for all activity from end users, preventing excessive printing, while reducing the forgotten/abandoned print jobs.
Sleep Mode. Settings on your multifunction device can be set to go into "sleep mode" when not in use. This saves energy and lowers utility costs, but new technology ensures a very short warm up time when resuming activity.
Duplex Printing. This allows automatic prints of a sheet of paper on both sides. This feature saves paper and reduces waste in the office.
Sample Copy. Before making large quantities of copies; print a sample copy to guarantee the copy. This will help reduce the amount of wasted paper from large copy jobs with incorrect data or formatting.
Scanning, Storage Solutions, Document Management
Our scanning and electronic storage solutions lessen the environmental impact of traditional paper consumption, while reducing the costs of manual retrieval and physical storage of paper documents. These document management systems automate your workflow and come in many different packages. Examples include:
Electronic Document Conversion. Scanning documents and utilizing document management software will not only "green" your office, but will free up valuable space, save time, and money.
Fax Forward to Email. Change the default settings on your multifunction devices to automatically route incoming faxes directly to your email. This eliminates the amount of wasted paper from printing "junk" faxes, but also reaches you more quickly with your desktop or PDA as the destination.
Scan-to-Email/Scan-to-File. Programming these available functions on your multifunctional devices may include features such as OCR conversion and text recognition.