By now, I'm just going to assume that most, if not all, of you have at least heard something about the Wannacry! Ransomware.
It's been all over the news and many of my colleagues and clients have been asking me about it. Unfortunately, I have to deliver some bad news – these kinds of threats are going to continue to be more frequent. They're even getting cooler names from the individuals or groups disseminating them, so the media promotes them more, too...the jury's still out on whether that's a good thing, or a bad thing.
Related: What DC SMBs Need to Know About Encrypting Ransomware and Malware
While widespread awareness can help slow the spread of bugs like this, it can also inspire copycat attacks from others who want their 15 minutes in the limelight. However, the thing the media's definitely not talking about enough is the fact that this could have been prevented if people simply took proper preventative care of their networks.
Were you covered for the Wannacry attack? Are you sure or How do you know? Who do you call to get answers about something like this?
Related: Top 5 Risks of Using Outdated Technology
Here's How Meridian's Managed Services Customers Were Covered:
Meridian's customers were proactively protected when Meridian patched their networks starting in March when the security roll-up was released. We've also been applying the additive layers of patches for April and May.
Some of the additional support from the Meridian vCIO team included:
providing answers for customers about the virus
discussing and executing the patching fix where appropriate
taking the time to thoroughly explain it in non-technical terms
providing screenshots and additional information so that our customers could show their clients and contracts that they were adequately covered
We have been working on this non-stop since Friday and have had numerous conversations and emails with customers to make sure they are comfortable and protected. Meridian also proactively pushed additional patches over the weekend to ensure all the workstations had any patches applied after the security roll-up release, just in case something new came out.
Does your current solution provide you that piece of mind?
Meridian also provides a comprehensive assessment of the network. Through our vCIO meetings, we review with you your current network setup, including discussing and planning for when you should upgrade your security to keep current with the common threats out there.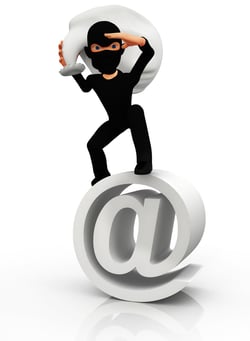 Related: Top SMB Tips on How to Prevent Ransomware
This would include:
spam filters
content filtering
more
So, what concerns do you still have about Wannacry! and future security risks? Is your business secured from all angles – from network devices and patches, to security policies and employee education, and everything in between?
Related: 10 Hidden IT Risks [Free Guide]
If you can't remember the last time you took a truly objective look at your organization's security, or if it was more than a year ago, I hope this is the wake up call you need to make it a priority. Wanncry! may have been the biggest attack so far, but it certainly won't be the last.