The United States Bureau of Labor Statistics (BLS) recently selected the Konica Minolta C8000 as key component in producing labor reports. Why is this relevant to the economy? Well, it's quite simple actually. BLS collects, analyzes, and distributes important economic data in a timely manner. Producing reports based on this data is mission-critical to BLS and any delay in reporting, even if the news is not unfavorable, can have dire economic impacts.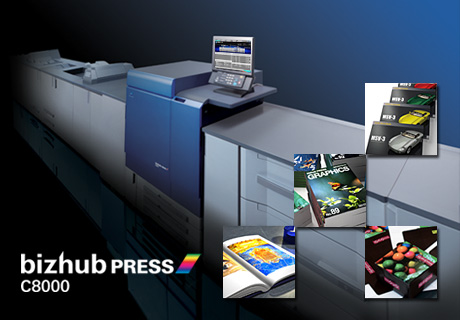 The labor reports produced with the C8000 include essential economic information that supports and influences public and private decision-making. Wall Street and many other financial entities, as well as businesses and government agencies of all sizes, depend upon these reports to track and predict trends and more.
BLS History
Since 1884, The United States Bureau of Labor Statistics (BLS) has been the main Federal agency responsible for measuring labor market activity, working conditions, and price changes in the economy. Its mission is to collect, analyze, and disseminate essential economic information to support public and private decision-making. As an independent statistical agency, BLS serves its diverse user communities by providing products and services that are objective, timely, accurate, and relevant. BLS's vision is to meet the information needs of a rapidly changing U.S. and global economy by continuously improving its products and services, investing in its workforce, and modernizing its business processes.
This past September, after a thorough RFQ process, BLS selected the Konica Minolta C8000 from Meridian to modernize its production printing. Our inclusion of Past Performance of previous C8000 implementations helped secure the confidence of BLS to make the award to Meridian. The C8000 will be a key element in producing timely, high-quality reports on the health of the U.S economy for some time to come!
Check out this video to learn more about the Konica Minolta C8000:
Are you ready to take your business to the next level with the latest production printing technologies?
Click on the button below to request more information and learn how the latest production printing technologies can improve your processes and make your life easier.
Brian Moran is Meridian's Production Printing Solutions Specialist. He joined Meridian in March of 2013 to develop Production and Wide Format business. He began his career in the Print Industry in 1995 and brings over 15 years of Production Print experience. He has worked directly with Ricoh, Fiery, KIP, Konica Minolta, Xerox, and Oce product lines.