As we spring into the New Year, one of the best ways to ring in 2016 is to recap a few of the most popular posts published on our blog in the previous year. 2015 brought many successes and steady growth for the Meridian family. We showcased everything from ways small to midsized businesses can benefit from vCIO services, techniques that allow your business to "go green" to ensure environmental sustainability, along with a host of other blogs, which gave comprehensive access to information that could benefit you and your organization.
Most of our blog posts are aimed at answering questions we commonly hear from clients and prospects. Read on to take a look at the five most popular blog posts of 2015 — you may just find some answers to questions you've been wondering about, or ones you haven't even thought of yet!
---
1. The Benefits of In-House Production Printing vs Outsourced Printing
A growing trend in 2015, which seems to be continuing into 2016, is businesses considering bringing production printing capabilities, such as printing marketing materials and formal reports that have long been outsourced to commercial print-for-pay companies, in-house.
While these print solutions were traditionally only found at professional print facilities, various factors have compelled many companies to create their own production centers.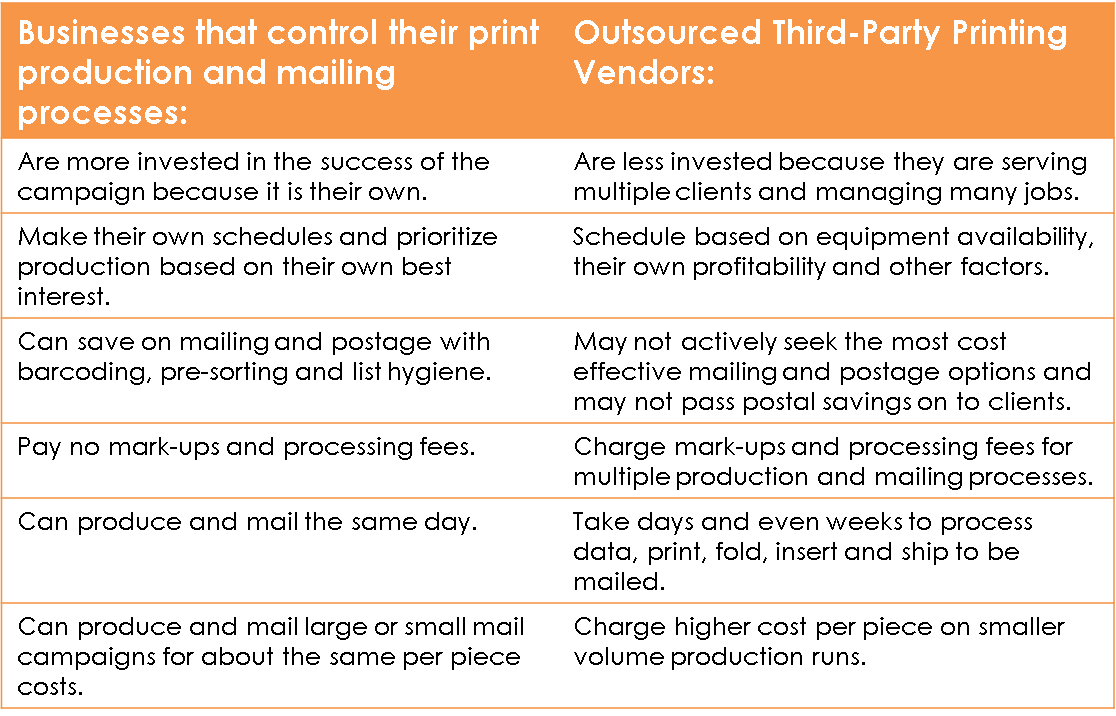 Ultimately, print solutions vary according to individual needs. We found that it is necessary to have an assessment performed by a managed print solutions provider in order to find out if your organization should invest in in-house printing solutions. However, you can begin to determine whether it might make sense for your company by checking out this article.
RELATED: How Fiery Workflow Software Streamlines Digital Production Printing
2. The Top 7 Benefits of Document Management Systems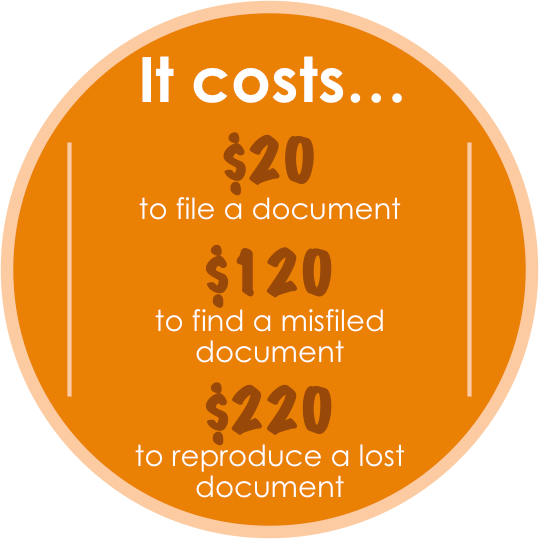 Document management was a hot topic for small to midsized businesses last year. It's common knowledge that documents, and the data within them, are vital to any organization.
As a result, it's important to carefully consider how and where employees within your organization create, save, store, scan, retrieve and share them.
In this blog, we discussed the top 7 benefits of document management systems, which include:
Reduced Storage Space

Enhanced Security

Improved Regulatory Compliance

Easier Retrieval

Better Collaboration

Better Backup and Disaster Recovery

And the "Intangibles"
RELATED: Free Workbook: Is Document Management Right for You?
3. MFP vs Desktop Printer: Which is better for your office printing needs?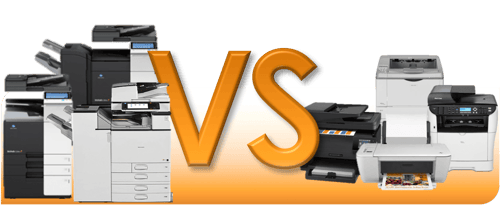 Although multifunction printers (MFPs) have taken office productivity to a new level — especially with new software, solutions and features that can seamlessly integrate them into today's mobile workforce — desktop printers have not completely left the modern office environment.
We've found that the technological advantages of the MFP may or may not be the best solution for every office application. Simply put, there is no easy "one-size-fits-all" solution. While a print assessment should be the first step in your office print strategy decision, this article outlines some important factors to consider in the decision process.
RELATED: How to Securely Print Confidential Documents Without Your Own Printer
4. Top 5 Ways VCIO Services Benefit Small and Midsize Businesses in DC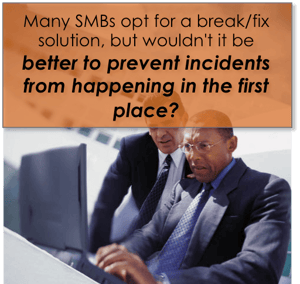 Growing disruptions and security concerns made strategic technology direction more important than ever in 2015. However, affording the expense of a full-time Chief Information Officer (CIO) increasingly became a challenge for many small to midsized businesses — especially in the DC metro area's competitive talent market. In fact, the base cost of a qualified strategic, C-level technology executive in the DC market can range from $150,000 to $250,000 per year, or more.
As a result, many SMBs have decided to partner with professional services firms to fill the role of an executive-level IT leader in a more economical way via Virtual CIO (vCIO) services.
This blog covers the top 5 benefits and features you should expect from a vCIO, including:
Predictable technology budgets

Decreased operating costs and improved productivity

Analyzes and reports findings and recommendations

Security, business continuity, disaster recovery, and compliance

Contribution to revenue
RELATED: How a VCIO Can Help DC Small Businesses Budget Better
5. Green is Good for Business: 4 Easy Ways to Go Green at Work
In 2015, we took extensive steps to incorporate thorough environmental policies at Meridian, as well as gave vital information on how your businesses can begin to green your enterprise.
The average American modern-office employee spends one quarter of their waking hours at the office. It is essential that we all take responsibility in maintaining healthy office environments, and save a little green while doing that. In this blog post, we outlined four easy techniques to green up your office life.