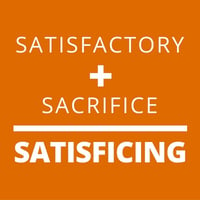 When choosing or creating a business continuity plan suitable for your organization, "satisficing" is not a viable option.
Simply put, satisficing is accepting an available option as satisfactory. The trouble with that is, when your business continuity plan only reaches satisfactory levels, you are choosing to sacrifice your company's ability to deliver products or services in the event of a disaster or disruptive incident. So, when thinking of your company's long-term success and all of the hard work that was put into it, settling for satisficing could be disasterous.
Read on for ways you can protect your data and choose the best partner to assist in creating an ideal business continuity plan for your organization.
---
1. Find a business continuity partner that will cater to your company's specific needs.
Regus found that just 51% of SMBs have an IT business continuity plan in place, ensuring systems are up and running within 24 hours if disruption occurs, compared to 74% of large businesses.
There is no one-solution-fits-all business continuity plan. Therefore, you should partner up with a provider who can be trusted with your business data and has the capability to effectively identify and support your requests. Compile a list of questions to ask your potential vendor. Most importantly, you must know how they will help sustain your business in the future.
For example:
How will they impact growth?
What steps will they take to ensure your server is restored if it happens to crash?
How often do they update their software and test backups?
2. Seek out a business continuity provider that covers you at all times, no matter the situation.
Warranty Week found that there were an estimated $747 million worldwide claims payments of US based data storage manufacturers in 2014.
There is nothing more disheartening than receiving that brand new office printer, only to find that the jam in Tray 1 ultimately sends your device to printer heaven before its time. Now, just imagine the potential impact of implementing a new server to house mission-critical data, only to have it fail. To protect your business from adding to this hefty claims statistic, find a vendor that is willing to provide you with replacement device options and contingency plans that your company can comfortably afford.
Related: The Real Cost of System Downtime
3. Be sure your business continuity plan protects all aspects of your data including files, servers, and workstations.
Having an effective business continuity plan should protect your data, no matter where it is located, giving you and your company peace of mind. Your provider should protect both your physical machines and your virtual data. With SaaS software on the rise, your provider should have a long-term plan to guard your SaaS data, as well.
Related: An Introduction to Software as a Service (SaaS)
4. Find a plan that not only works, but makes sense.
When dealing with pricing and cloud storage, the whole point is to protect all of your business data, regardless of how much (or how little) you may have. Your data is important. Your provider should offer storage based on length of time, rather than capacity, allowing your company the ability to grow without worrying about over-capacity. As you can guess, more capacity usually means more money. Your business continuity plan should store your data in a secured cloud environment that can scale up or down with your business.
5. Make sure your partner makes continual updates and improvements.
If your business plans to grow in the future, it is important that you partner with a vendor that parallels your endeavors. Your vendor should be making strides to improve their products and solutions, all while using your feedback as guidance. Their solutions should be based on your needs, making the products efficient and meaningful.
Related: Be Prepared: Avoid Data Disasters with Backup and Disaster Recovery Planning
---
Your business continuity plan should be tailored to your organization's needs. With all of the hard work that is put into your company on a daily basis, you deserve the greatest assurance of a secure future. There are business continuity providers who can address all of your needs, without satisficing quality.