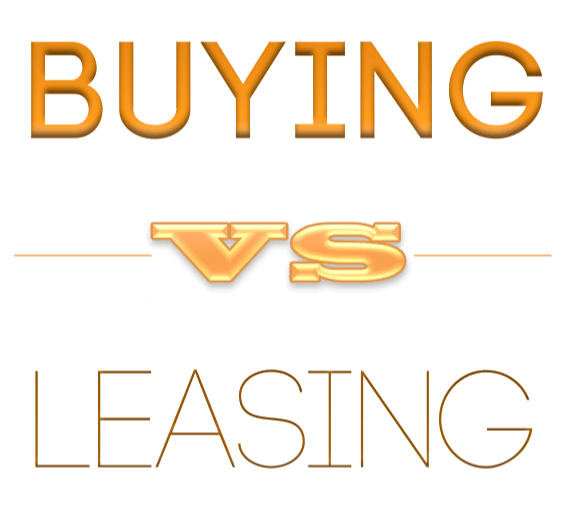 Information technology and office equipment expenditures, like copiers and printers, are an inevitable fact of modern office life. In today's business environment, deciding on the right printing devices, computers, document management solutions, network solutions and applications for your enterprise is critical. After choosing the best solution, the next question to ask is – how will it be paid for? Buy it? Lease it? What about Hardware-as-a-Service (HaaS) for IT equipment, like computers and workstations? What if you are a small- to medium-sized business (SMB) without a large in-house IT department? How do you know that you are getting the best solution at the best price for your business? Moreover, how will the choices you make in acquiring equipment affect your business in the long-run?
Fortunately, a good managed services provider (MSP) or managed print services provider can find the right answers to these and many other related questions—answers tailor-made for your business needs, goals, budget and—most importantly—your employees.
Will You Always Need State-of-the Art Equipment?
If your organizational needs call for the latest and greatest equipment at all times, then leasing or HaaS are likely better options for you. Leasing allows you to upgrade your equipment more often, especially with a flexible lease like Meridian's in-house AOP lease. HaaS simply keeps your technology assets up-to-date—period.
Benefits of HaaS for IT equipment
One major benefit of HaaS is that it your MSP takes on the burden of evaluating the abundant options that are available. This saves you time and gives you piece of mind knowing that your MSP not only has the IT expertise necessary to make the right choices for you, but they also have experience that comes with working with other businesses like yours. Put simply, they already know what works and what doesn't. Also, with HaaS, the financial burden of obsolescence is borne by the leaseholder, not you.
Benefits of leasing office equipment
If you have a two-year lease on a multifunction printer (MFP) you can renew the lease after the expiration, but you can also replace the current MFP with the latest model, which may be faster and provide greater cost savings in terms of energy consumption, productivity and more. This is a major reason why some people lease new cars. Leasing guarantees continual state-of-the-art technology.
So why might you buy equipment?
If having the latest bells and whistles is not critical to your enterprise, then buying may be the better choice. Some businesses prefer to own their equipment outright for various reasons. One reason is that they like the equipment they are purchasing and believe that they will continue to like it for years to come.
One option that could give you the best of both worlds in a case like this is a dollar-out lease. Basically, a dollar-out lease is a lease that is structured so that you can purchase the equipment outright at the end of the lease for just $1. That way, if you do indeed still love your equipment at the end of your lease term, you can own it without additional investment (besides the dollar). But, if your equipment is not performing the way you hoped it would by the end of your lease, you can upgrade to a newer model, or even go with a different product line.
Some office equipment dealerships carry more than one product line, so if you like your vendor but don't love your current equipment, ask about other options. Manufacturers may not admit it, but each equipment brand does have pros and cons, so depending on your needs and usage, a different product line or brand may be a better fit. A great place to start the process of determining which brand is best for you is a print assessment, which gives you a full analysis of your usage and total cost of ownership (TCO), so that you can match the features you need the most with the brand that best meets those needs whithin your budget. Click here to get a free, no-obligation print assessment.
Used equipment options
You may have the option of buying or leasing used office equipment, such as lightly used printers and copiers, that adequately meets your enterprise's IT needs and comes with a much lower price tag. Used IT equipment, of course, carries a risk. Consult with an MSP to determine if pre-owned office technology is a suitable solution for your enterprise.
Is a Predictable IT Budget Important?
Leasing provides a pre-determined monthly expense, which can help an SMB budget more effectively. Generally, there are no upfront costs involved with leasing, which helps with cash flow and operating costs. The initial cash outlay to purchase IT or office equipment may be too much for an SMB. Or, you may have to tie up much needed lines of credit that could be used for other functions such as advertising or marketing.
Also, the equipment that you buy outright eventually becomes outdated and even obsolete. A growing small business can often not afford to lag behind its competitors, especially when it comes to technology.
Of course in the long run, leasing IT equipment (just like automobiles) is almost always more costly than buying. Therefore, often the decision to buy or lease technology depends on finances. Pay now, or pay later—one of life's constant conundrums.
What's the Best Lease for My Business?
If you decide on leasing versus purchasing, there are still other decisions to make. Just like the equipment you are renting, leases come in varieties. Do you want a capital lease or an operating lease? A capital lease is like a loan. With this type of lease, the equipment is counted as an asset on your balance sheet, and you can deduct its depreciation on your taxes. Capital leases are generally longer term, sometimes as long as five years.
Operating leases are usually for shorter terms—three years or less. With an operating lease, the lender retains ownership, and for tax purposes the equipment is considered a monthly operating expense instead of a depreciable asset.
Other factors to consider when leasing are buyout options, insurance requirements and early lease termination costs. Some leases have a $1 buyout option (dollar-out leases) at the end of the lease, while others only allow end of lease purchase at its fair market value (FMV). Some leases require you to insure the equipment, while others simply add fees to your monthly payment. If you no longer want or need the equipment and want to terminate the lease sooner than expected, some leases may include a cancellation penalty.
When it comes to deciding between leasing and buying office technologies the best decision you can make is to consult with a trusted managed services provider to find the right solution for your enterprise.