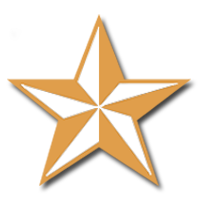 Baseball scouts grade prospects on five key skills: hitting for power, hitting for average, running, throwing, and fielding. Possess all of these talents and you are known as a five-tool player, and you may be headed for the Major League Baseball All-Star Game like Derek Jeter, Andrew McCutchen, or Mike Trout. Granted, managed print services (MPS) requires a different skill set than playing hardball, but a similar scouting process can be used. Look for an MPS solution that gets an A+ rating in these five critical areas: savings, service, security, skill, and scalability.
Predictable Costs and Actual Savings
Enterprises are estimated to spend up to 3% of their yearly revenue generating documents. Each organization is unique, with its own set of printing requirements. Therefore the best place to start is with a print assessment to determine your specific needs. The right MPS solution can both reduce document costs and make them more manageable and predictable. How can an MPS specifically save your business money? The list is long, but here are just a few ways an MPS solution can save any business money:
Consolidation – One strategically located multifunction printer can efficiently replace many desktop printers, resulting in significant savings. Likewise, consolidating the makes and models in your fleet allows you to streamline supply ordering so that you only need to purchase one or two types of toner to keep your entire fleet up and running.
Devices can be networked and their output can be accurately tracked.
Consumables such as toner, rollers, drums, maintenance kits, etc. plus repairs and preventive labor is covered with a monthly cost-per-copy flat fee.
Time is money. MPS, particularly in small-to-medium-sized businesses (SMBs), frees up vital employees so they can focus on the enterprise's core mission.
Proactive Service
When it comes to technology, there is a big difference between vendors and partners. With an MPS agreement, your service provider becomes your partner, not just a vendor of goods and services. Regular preventive maintenance is an integral part of an MPS. The provider monitors all networked equipment from a remote location. Often, problems can be predicted before they develop and can be pre-empted. If a service call is required, the proactive MPS provider uses that opportunity to thoroughly quality check the equipment and perform any other required maintenance. This also gives the proactive service technician an opportunity to interact with the client and provide training if needed.
The proactive service model is the new standard, replacing the old break/fix model where technicians simply performed some troubleshooting and made some repairs.
Security is Paramount
The modern multifunction printer (MFP) can contain a great deal of data. Document security is often cited as a top print management concern, especially in the shared MFP environment, where uncollected documents can be exposed to many users. Data breaches or loss due to unsecured printing can have huge legal and financial consequences.
An MPS provider should always offer to perform a comprehensive security assessment that recommends integrated an pull-printing solution. Also known as secure printing and locked print, this kind of solution allows for documents to be sent to a printer from a user's desktop, but they are not actually printed until the user releases them at the printer with a personal code, username and password, or card authentication. This can be achieved by configuring built-in (free) settings on the device, or via an integrated software solution, depending on a number of variables including number of users and desired functionality.
This is a critical aspect of print security with a variety of hardware and software solutions. An MPS provider should be brand neutral and be able to offer a client a selection of solutions that best fits the client enterprise's needs.
Skill and Competence
The right MPS solution can transform a business, especially an SMB that has few or no dedicated in-house IT resources, but whose employees still want access to the latest technologies in order to enhance flexibility and productivity. Rapid changes are occurring in the modern office as more employees telecommute, and bring their own devices (BYOD) like laptops, tablets, and smartphones. And their printing needs have not disappeared, in many cases they have grown.
Keeping their collective skill set current with ongoing training is key trait of any All Star MPS provider. All of their team, from the help desk to the field service technicians to the system administrators, should be adequately trained and credentialed. A portfolio of testimonials from satisfied clients should be readily available.
Scalability
The print infrastructure keeps getting more complex. An All Star MPS provider is always looking to the future and is able to keep up with its clients' growing needs. The MPS provider must be able to offer flexible solutions.
For example, a small law firm may grow its business to the point where it wants to have an in-house print center. If its current MPS provider can also managed the print center there are significant benefits. Or, another firm may grow to the point where it needs a wider array of business process services (BPS). An MPS provider should have the ability to help automate many paper-dependent processes such as payroll, accounts payable and claims.
The best way to find the right MPS solution for your business is to have a print assessment from a qualified provider. But remember to scout for the best MPS provider for your enterprise.