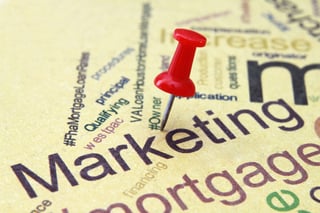 As we all know, marketing is vital to the success of any business. The way a company is marketed creates its brand personality and determines how the world will view the company, as a whole.
SMAC is the idea that four technologies —Social, Mobile, Analytics and Cloud — are currently driving business innovation. These emerging technologies are creating huge disruption throughout countless industries. For example, Uber and Lyft's success leveraging SMAC has not only disrupted the transportation industry, but also related industries such as insurance and manufacturing.
The most important thing to note is that while SMAC does impact specific industries, it is also proving to be disruptive to traditional business practices. This includes the proven methods businesses have relied on for decades to market and promote their brands, products and services. For most big brands, this disruption is more of an inconvenience or a challenge than an issue. Why? Because they have ample resources to set, or at least keep up with, the pace. On any given day, a large company's marketing budget can easily stretch into millions of dollars, if not billions.
What if you don't have that kind of money? No Problem! There are several ways to leverage disruption, promote your business, and expand your clientele without emptying your pockets.
Below are my top four favorite marketing channels for small businesses:
Social Media
Email
Referral Programs
Business Partnerships
Let's take a closer look at each of these options, shall we?
---
1. Social Media Marketing
When properly utilized, social media provides the opportunity to research and connect with potential clients, while enlarging your network and reaching new audiences. Here is where you can fully dive into social selling. Existing client relationships have the potential to expand as a result of social media engagement. Provide value to your product by engaging with potential and current customers, answering questions, and routinely publishing great content.
To get a bird's-eye view of how social media benefits businesses, check out the following facts:
Adweek.com found that 67% of Twitter users are more likely to buy from the brands they follow on Twitter.
Linkedin.com found that 65% of B2B companies have acquired a customer through LinkedIn.
Smallbusiness.yahoo.com found that Facebook shares have the greatest influence on Google search rankings in the U.S.
The biggest bonus of using social media to market your business is that…well, it's free. So my question to you is, what are you waiting on?
There are a variety of tools available to help your SMB track and analyze your progress on social media. Programs such as HubSpot (which we use here at Meridian!), Hootsuite and others allow you to plan, schedule, measure, and optimize your social media presence. Social Media is here to stay, so it would be in your best interest to hop on board now.
RELATED: 5 Most Common Ways Hackers Use Social Networking for Cyber Attacks
2. Email Marketing
Email Marketing is an easy way to keep your current customers up-to-date on your products and services, while introducing new businesses to what you have to offer. We find that many individuals check their email through their mobile device, thus making email marketing an effective way to reach clients on mobile, without spending much money. Just this week, for example, I sent out an email and found that just over 60% of recipients opened the email from a mobile device, rather than a computer.
This marketing channel is also a great tool to share content, tips, ideas and more with your clients to engage with them and add more value to your relationship. Email marketing can also be used to give consumers special coupons and discounts. As a result, you should see an increase in online and in-store sales. If you still believe email marketing is no big deal, I will have to humbly disagree.
Take a look at what The Nielsen Corporation found:
The Nielsen Corporation noted that, in order to save money, 27% of US online shoppers subscribe to store or product emails.
Not too shabby, right? Let's move on.
RELATED: 3 IT Imperatives for SMBs
3. Create a Client Referral Program
We tend to trust our friends, so it's no surprise that word-of-mouth is of the utmost importance when trying to make a name for your business. If you have customers who rave about their remarkable experience with your company, ask them to refer anyone else in their network who could also benefit from working with you.
Some of the best client referral programs also give current customers an incentive, thus opening the door to make them repeat customers. Referral programs are low cost and the sales process tends to move quicker than usual since you start at a higher point of trust, through the referral. That way, your prospects come to you predisposed to work with your company. It's a great way to show your current customers how much you appreciate their business, while attracting new customers. Take time to create and execute an effective client referral program, because referrals beget referrals.
4. Partner with Another Business or Organization
Team up with a complementary, local business for a joint project. You should partner with a business in an industry that has an audience to whom you are capable of offering complementary products or services, and vice versa.
This partner project can be a special event, workshop, community service event, blog partnership, cooperative advertising, or any other venture that would promote your businesses. As a result, you're creating a buzz with the other business and you're each expanding your organic reach to new prospects. It's a win-win situation. Just make sure the other business is not a direct competitor!
---
So there you have it! In my opinion, these are a few of the most effective, budget-friendly marketing channels for small businesses. These can prove to be perfect for companies who are on a tight budget.
When combined with the right technology, leveraging social media, email marketing, client referrals, and partnerships can take your business from 0 to 100. If you are confident, dedicated, and extremely consistent, you will see large improvements in growth and overall brand recognition. Get your name out there!
---
Do you have any other budget-friendly marketing ideas that work for your small business? Let us know!