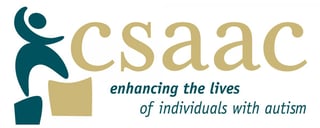 Community Services for Autistic Adults and Children (CSAAC) has been a Meridian customer since December 2013. We were looking to quiet down our network, add sustainability, and enhance the current network. After interviewing several IT Firms, Meridian stood out because of their overall knowledge, commitment, and honesty.
During the IT assessment process, I liked that Meridian came in with a fine tooth comb and inspected every inch of the network and offered great suggestions and a plan on moving forward. After the assessment, Meridian took the suggestions to our VCIO meetings and developed a plan to get us to where we need to be.
The implementation process was smooth and painless. Meridian met with key personnel and before we knew it we were under their support. Through the VCIO meetings we developed a plan that gave goals to accomplish. Meridian quieted down the network, gave the idea of moving to a 'host' virtual environment to reduce the amount of equipment that could fail. Meridian also assisted with enhancing our security and connectivity.
We recently moved to Meridian's managed print services, as well. As a result we were able to reduce our color printing by 25% and cut our overall print and copy budget by 20%.
Meridian is very knowledgeable and gives us the support that we need. I would recommend partnering with this company because Meridian is honest, has the skill set that you need to keep your operations running smoothly and brings a layer of sustainability.