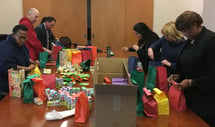 Today, Meridian's Community Outreach Committee gathered together with other employee volunteers to contribute to the Cornerstones After School Snack Pack program — assembling 118 snack bags for donation, which the Meridian delivery team will drop off next week.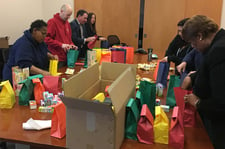 The After School Snack Pack program entails preparing after-school snack bags for children served by Cornerstones programs.
The Reston, VA based non-profit has been a Meridian Community Outreach partner for a number of years and primarily works in local apartment communities to connect residents to local services and often has children drop in after school for programs and help with their homework.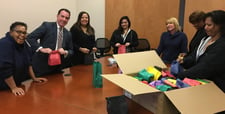 Related: Meridian Concludes Overwhelmingly Successful Clothing Drive for Local Northern VA Charity
Snack packs provide something for the kids to eat after a long day of school, and help them to get energy and be able to focus on the program they're participating in or their homework.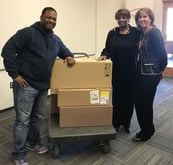 Due to the financial insecurity of the families Cornerstones serves, after school snacks are not always available to these children at their homes.
Related: Project French Fry: Meridian Employees Raise Funds for Local Animal Shelter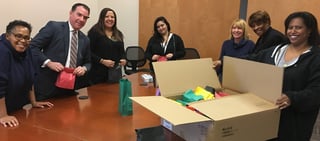 Each snack pack includes a combination of fruit (fruit cup or raisins), a snack (granola bars, crackers or chips), a drink (juice box or water bottle), and a prize, such as a pencil, pen, or stickers.
To learn more about Cornerstones and get involved with their programs, please visit www.cornerstonesva.org.
For more information about Meridian's Community Outreach Committee and community service initiatives, click here or email the outreach team.