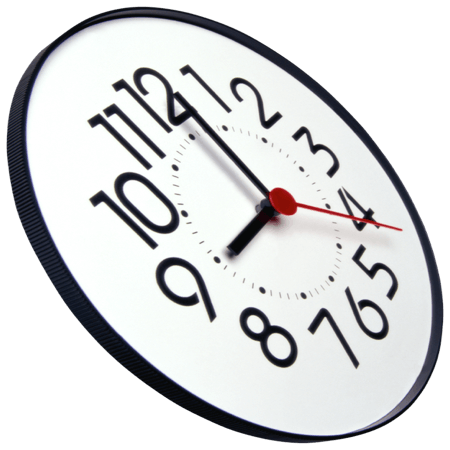 Congratulations, you have made the bold decision to go digital with a document management solution (DMS). Now what? In a previous blog post, we discussed the first phase in converting paper documents to electronic form—manual preparation. The next stage in reducing the paper process is indexing the data stored on those documents so it can later be easily and accurately retrieved.
Indexing is technical and can be complicated. Much could, and has, been written about it, but that would require a lot more space than I have for this blog. Indexing solutions can involve many technical options involving software and hardware. What I would like to emphasize here is a philosophical approach to data indexing, and why this phase especially benefits from careful planning and consultation with a managed print services partner (like Meridian).
Think Big Picture
Indexing is really the power that drives a document management solution. Without indexing, which allows for fast and accurate retrieval, any electronic document system would simply be a network storage system. It would be not much better than keeping documents on your computer's desktop, which is basically just an old fashioned file scheme. Indexing enables an enterprise to break free from that centuries-old file system, and have almost instant access to tons of information in much the same way giant search engines like Google and Bing do.
Regardless of the size of your enterprise, whether two people, two hundred, or two thousand, document search and retrieval needs will vary both personally and departmentally. Not all documents will need to be, nor should be, accessible by all employees. Depending on the nature of your business, whether legal, medical, educational, governmental, marketing, or another, your document access requirements will vary greatly. Because indexing is so important, time any money spent at this phase of implementing a DMS will greatly affect your return on that investment (ROI). It is vital that if you outsource your indexing the consulting partner understands the nature of your business, and thinks like a partner rather than just a vendor of services.
Finding Your Documents Fast
The logical structure documents are indexed will vary by department but think about the characteristics that documents within a specific department share. A common example would be in the storage and retrieval of invoices by an accounts payable department. Invoices can be indexed with the vendor name, date, invoice number, voucher number, dollar amount and due date. Applying index values allows for easy retrieval by searching for exact values contained within that index field.
Retrieving documents through indexing is faster than system-wide searches for matching values located anywhere within a document because it requires the document management system to only search the relevant index fields and reduces the search results to only those that have a match in a specific field.
Automate Your Indexing
Indexing can be accomplished manually or it can be automated. Manual data entry is inefficient, costly and prone to error. When clients look to automate the indexing process, we often look to leverage other business applications to obtain index values.
Continuing on the example of an invoice being processed within an accounts payable department, we often present our clients with the following option for automation. Invoices received in hard-copy format are converted to PDF images and queued for processing within the document management system. The PDF image is pulled up in the document management system while information from the invoice (invoice number, due date, dollar amount, etc.) is entered into the accounting software application. Through one click of a mouse, information can be obtained from the accounting application related to the invoice and applied as index values for pre-defined fields. This process eliminates the need for duplicating data entry and automates the process of applying information contained within the accounting application to the PDF image of the invoice that will enable storage and future retrieval.
For more advanced automation, zonal optical character recognition (OCR) has improved significantly over the past several years. Templates are created for common business documents (invoices from a particular vendor) and the software solution obtains values for predefined fields within the document without any manual data entry. This solution is still limited to the creation of the templates for each unique business document and the quality of the original document being processed. However, as businesses look towards automation of tasks, zonal OCR is becoming more and more of a viable solution.
Be Balanced
Because every enterprise is different, the ultimate goal is to find the right document management solution for you. The indexing system that you choose will play a critical role in how efficient and user friendly your DMS ultimately is. Customer satisfaction, employee efficiency, and productivity can all be affected by data indexing. It is that important.
With an array of technologies available such as OCR, bar coding, full text indexing, software driven metadata indexing, to name just a few, it is important that your organization choose the right solution for you. Future data search and retrieval needs should be considered, and any DMS should be scalable. Consult with a qualified managed services provider to find the best data indexing system for your DMS.