Beware...
If you have yet to hear from or about patent trolls, you're lucky. Patent trolls, or PAEs (patent assertion entities), are becoming more common and increasingly threatening to businesses everywhere, especially to small businesses that do not have access to as many resources to fight back. With 62% of all patent lawsuits in the US brought on by these entities—and their existence largely causing the creation of the 2011 America Invents Act—it's time to arm yourself with the knowledge necessary to identify PAEs and fight back.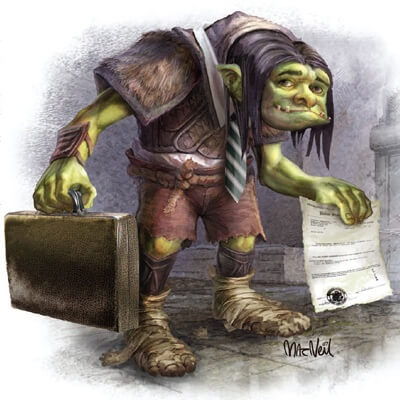 What Are Patent Trolls, or PAEs? How Do They Operate?
Patent trolls are people or groups of people who buy patents, and then make money by threatening companies with litigation for infringement of their patents, often ending in a settlement pay-day for the PAE. The most popular patents used by PAEs are those that are linked to seemingly-basic business processes that are widely utilized, especially patents involving technology, like office computers, printers, and copier machines. Bottomline: PAEs are non-practicing entities who use their weak patents and a lack of general, public knowledge about the patent system to shake down innovators and small businesses.
Why Are They So Harmful?
Just because you don't know they exist doesn't mean they aren't dangerous. In 2011, patent troll victims paid out a total of $29 billion—a 400% increase from 2005. When patent trolls threaten litigation, the effects can be beyond hazardous, especially on small- to mid-sized businesses. While it's true that the patents used are weak and the accused company could win in court, these cases take an average of two to three years to settle, and litigation is stressful on big and small companies alike. The process is detrimental to a company's morale and disruptive to its mission. Lawsuits—or even just the threat of them—can cause a company to change its business model, no longer offer previously-used features, or discontinue an entire line or division. It's financially and temporally costly; money must be distributed to lawyers, experts and investors, regardless of the case's outcome—not to mention all of the time spent dealing with those lawyers, experts and investors, instead of with customers.
How to Recognize Them
PAEs can be difficult to spot but if you receive a letter or notice from a mysterious company threatening a law suit over a seemingly common or overlooked use of technology, you're probably being trolled. Industry Analysts, Inc. published a blog post about Roberta Hurley, who fought back against PAEs to save her small business that finds jobs for individuals with disabilities. PAEs went after her, sending letters from a shell company, threatening to sue her small business, unless she paid a licensing fee for every employee who used the scan-to-email function on their business copier. Fortunately, Hurley found out who was behind the letters and was able to narrowly avoid paying the demanded $75,000 settlement fee; but most victims aren't as lucky. These letters can be scary to business owners, and if you don't have access to the right resources or information, the damage can be irreparable to your company and livelihood.
How Companies Can Protect Themselves: Knowledge is Power
Companies, big or small, have a lot to lose when a patent troll is on the prowl. Small companies tend to have fewer resources, so it's important to approach threats aggressively and become well-educated about the patent process and any individual patents that are called into question, should your company be approached by a PAE. The best way to defend your company and technology is by arming yourself with knowledge about PAEs, what they want, and how you can protect yourself from them. Knowledge is power, education is key- taking time to become acquainted with the patent process may not sound fun but it can save your company thousands of dollars and wasted hours in an unnecessary legal battle.
As more information becomes available and more companies are affected, groups have been created to help PAE targets and victims. A crowdsourced patent research company called Article One Partners (AOP) uses its global online community of 27,000 researchers to fight back by "trolling the trolls" to find evidence to negate PAEs' arguments.
Not every challenger is necessarily a patent troll, so research has to be done to distinguish between real patents and mysterious companies defending low-quality patents to troll for money. AOP can be an invaluable asset and has proved helpful to many companies, including Microsoft, Phillips, and Sony.
At best, patent trolls are pests to the business-world, at worse they're fatal. Know what they are, what they do, and how to defend yourself in this increasingly common business-world battle.
Shannon Goff is a Student Intern at Meridian. She studies Communication and English, with a minor in Rhetoric at the University of Maryland, College Park. She can be reached at sgoff@whymeridian.com.