Your company's data and documents play a critical role within your organization. Therefore, making sure they are managed appropriately and efficiently should be a top priority.
Leveraging automated document management solutions can benefit your company in a number of ways.
1. Save time, improve efficiency and increase productivity
First, you will save time and improve workflow efficiency by being able to quickly find and retrieve any piece of information you need, when you need it. As a result, employee productivity will surge.
Related: Find Your Documents in 60 Seconds or Less Using Document Management
2. Ensure compliance and business continuity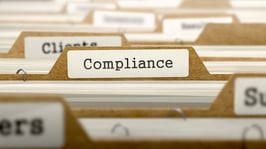 Another benefit is that, by outsourcing to a third-party provider that offers secure document management, you can feel confident knowing you're maintaining compliance and reducing the risk of fines.
Plus, leveraging automation and secure document management and/or file sharing systems can have a dramatically positive impact on business continuity by minimizing the possibility for accidentally or purposely lost, stolen or destroyed files.
And, with the right policies and systems in place, you'll be much better prepared to retrieve critical data and resume operations in the event of a disaster recovery situation.
Related: 5 Compliance Environments You Should Know About
3. Maximize physical space and realize additional ROI
Finally, you can maximize office space, since automated document management allows businesses to store and retrieve documents from both paper-based and electronic sources, all in one system. This means you won't have to deal with multiple filing cabinets and storage systems taking up space and leading to unnecessary costs.
Related: How to Prepare Paper Files for Electronic Document Management
Contact us for more information and thanks for watching!